writer19
posted a BLOG item
8 months ago
this is something i been wanting to post but haven't gotten around to it. UNTIL NOW! i just threw my thoughts all together real quick like because i wanted to get this rant out of my system.


Tons of people read all the bad news and reviews from good movie/comic sites and hack bullshit rumor sites before they ever watch the flick and judge it for themselves.


So most folks go into the movie, if they go to it at all, with all the negative shit and critiques in mind so you're already down and soured on the flick before it even starts. Another thing is people adopt other people's opinions about flicks. 20 random critics on Rotten Tomatoes say the flick sucks so hey I guess the flick sucks because they said it sucked.


Or hey the movie might just be bad because it's genuinely bad.


Now here's something I thought of which is kinda cool-
THERE'S NO SUCH THING AS A BAD MOVIE IF YOU ENJOY IT! who gives a fuck if it got a red tomato or a green squished tomato. If you enjoy it that's all that really matters.


Did I do this random blog just because I'm butthurt Batman vs Superman continues to get shat on? Maybe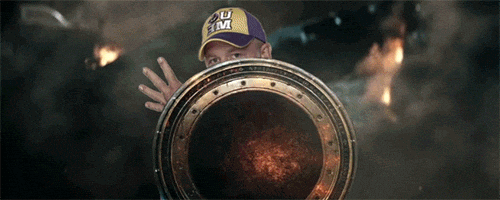 and goddamn i think i done good with the gifs
Mood:
Drunk