Scotch
posted a BLOG item
9 days ago
Born: 4.30.1985
Place of Birth: Petah Tikva, Israel
Hebrew Translation of Name: "Waves" "Riverbanks"
Gal Gadot is the daughter of a teacher and an engineer, the family Hebraized their surname from "Greenstein". Her maternal grandparents were born in Europe. Her grandfather was imprisoned in the Auschwitz concentration camp, survived the Holocaust and her grandmother left Auschwitz before the Nazi invasion. Gal has one younger sister, Dana who is currently a student studying psychology at the Interdisciplinary Center Herzliya in Herzliya, Israel.
Gal focused on biology in high school. She was on the basketball team due to her height and athleticism and when she wasn't in the gym she made money babysitting and working part time at Burger King. After high school she attended IDC Herzliya College studying Law and International Relations. From ages 18-20 Gadot was an enlisted soldier for Israeli Defense Forces. She served as a combat trainer.
"You give two or three years, and it's not about you. You learn discipline and respect."
In 2004 at the age of 18 Gadot won the Miss Israel Beauty Pageant. She went on to compete in the Miss Universe 2004 pageant in Ecuador.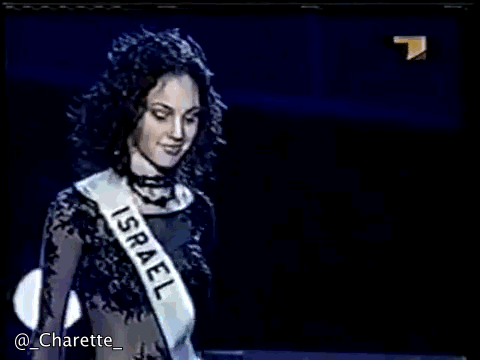 Gadot's initial breakout role was to be in Daniel Craig's second Bond film, 'Quantum of Solace'. However, she lost out on the role to Olga Kurylenko. Though she did make an impression with the studio, being asked to audition for 2009's Fast & Furious film. (A film in which Gadot performed all of her own stunts). With a few other films on her credit sheet, at the time none were as successful as the F&F franchise. She reprised her role as Gisele Yashar in the 2011 follow up, 'Fast Five' and then again in 2013's 'Fast & Furious 6'.
Fun Fact...In 2009 Gal played a small role on HBO's Entourage as Vincent Chase's date for a movie premiere. In the series, Vince is eventually cast as Arthur Curry/Aquaman for James Cameron's 'Aquaman'.
To what would end up being completely misguided criticism, Gadot was cast as Diana Prince/Wonder Woman in the DC Extended Universe. The follow up to the 2013 'Man of Steel' film, 'Batman v Superman: Dawn of Justice' would introduce the world to the Wonder Woman of the new millennium. As we all know, BvS: Dawn of Justice has been widely criticized by fans and movie critics, but one thing everyone seemed to agree on was that Gadot was certainly a bright spot of the film. What seemed almost effortlessly, she conquered the third act of the film and proved that her military background and acting chops were the perfect combination to make her a believable Amazonian warrior.
2017 has brought us some amazing films and has overall been a great year for the superhero genre. 'Logan' will be remembered as possibly the best X-Men film to date. The Guardians entertained us once again and Thor, with the help of Hulk is currently smashing the box office. But the most discussed superhero film of the year without a doubt was 'Wonder Woman'. Within the last week, Patty Jenkins' Wonder Woman became the top grossing superhero origin movie not only in the U.S., but worldwide. That title puts her ahead of movies like Batman Begins, Spider-Man, Iron Man, Captain America: The First Avenger, Man of Steel, and several others.
Gadot has one more film on her slate for 2017, that being 'Justice League' which hits theaters this week. After stealing the show in Dawn of Justice and giving us one of the best origin films of any film character, Gadot will continue expanding on her character of Wonder Woman in the collaborative DC film. Marketing for the film has shown us that Diana has assumed a leadership role in the League which is not only well deserved due to the massive box office success of the character, but also timely given the state of our society and the female movement that we have seen become more apparent than ever before.
When Gal isn't saving the world with fellow meta-humans or just making us all go ga-ga for her in other films, magazines and other media outlets, she enjoys time with her husband, Yaron Versano. They have been married since September of 2008. Yaron is a real estate developer and up until 2015, the two owned and operated a luxury hotel in Tel Aviv. Gadot not only helped run the hotel but she was also known to go in and change bedsheets in rooms, herself.
Gadot and Versano have two daughters, Alma and Maya. From the military to modeling and now being an international cinematic star, Gadot seems to be doing pretty well for herself…oh, and it's pronounced GA-DOT!
"I'm a genuine person - I will never promote something I don't believe in."
Mood:
Chillin'