Scotch
posted a BLOG item
29 minutes ago
Born: 11.17.1942
Place of Birth: Queens, New York
His Favorite Film: 2001: A Space Odyssey
Martin Scorsese was born to his mother, Catherine and his father, Charles, both workers of the New York Garment District as well as actors. Both Catherine's and Charles' parents emigrated from Palermo, Sicily. Although born into a devoutly Catholic home, Scorsese soon learned his true passion due to a health condition. Asthma prevented Marty from participating in sports, so to fill that time for a child who could not run and play with the other kids, Scorsese's parents and his brother would often take him to a cinema theater in the Bronx.
Fun Fact...As a child, Scorsese frequently rented 'The Tales of Hoffmann' from a store that had only one copy of the reel. There was one other individual who constantly rented the copy when it wasn't with Scorsese. That individual was George A. Romero.
Scorsese was heavily influenced by foreign filmmakers not just by the stories they told but their style in directing. Another Powell and Pressburger film, 'Black Narcissus' was a picture that would impact Scorsese as a director.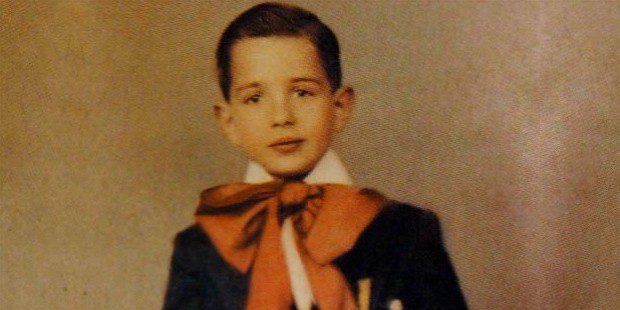 Fortunately for us fans of his films, Scorsese initially intended to become a priest but failed out of his seminary school after one year. His focused switched completely to film as he enrolled at NYU (Washington Square College at the time) where he received his B.A. in English. He earned his M.F.A. from the School of the Arts two years later.
"My whole life has been movies and religion. That's it. Nothing else."
As the 1970s began, so did many significant relationships with members who would eventually be considered the "movie brats". Some notable individuals such as Brian De Palma, Francis Ford Coppola, George Lucas and Steven Spielberg. De Palma changed all of our lives by introducing Scorsese not only to Steven Spielberg but also to Robert De Niro. Shortly after that introduction, production on 'Mean Streets' began.
Due to the innovative style and success of 'Mean Streets', in 1974 Ellen Burstyn reached out to Scorsese to direct her project, 'Alice Doesn't Live Here Anymore'. Burstyn went on to win the Oscar for Best Actress for her performance in the film. Now Scorsese wasn't just known for his ability to shoot films that captured the true sense of Italian American perspective in a grounded, gritty doc style point of view, he was also able to utilize talent to the best of their ability.
In 1976 Scorsese gave us 'Taxi Driver' starring Robert De Niro as Vietnam vet Travis Bickle. I would argue that Travis Bickle was Fight Club's Tyler Durden before Tyler Durden. The film tells the story of a veteran returning home from the horrors of war only to slowly sink further down into a disturbing sense of insanity. The movie won the Palme d'Or at the 1976 Cannes Film Festival.
Scorsese would go own to collaborate with De Niro a total of eight times, not counting 'The Irishman', the story of Frank Sheeran and his relationship with Jimmy Hoffa which is currently filming. 1980's 'Raging Bull', the biopic of Jake Lamotta earned De Niro his first Academy Award. The film is widely considered one of the best, if not the best movie of the 1980s.
"I'm fascinated by the idea of people in history… Just because the society around them and the world around them is very different, it doesn't mean that they didn't have the same feelings and desires, the same goals and the same things that haunt us in modern society. And in going into the past, maybe we can learn something about ourselves."
It wasn't until 1987 that Scorsese was able to finally complete a passion project that he not only started in 1983 but had wanted to do ever since he was in college and read the 1951 novel, 'The Last Temptation of Christ'. Difficulties with the studio, struggles with the rights to the film and consistently dealing with worldwide protests claiming the film was blasphemous, mostly pertaining to the ending of the film, this is a movie that plays a significant role in Scorsese's life for several reasons.
Fun Fact...In 1987 Martin directed Michael Jackson's BAD music video.
In 1990 Martin made arguably the best gangster film not named The God
Mood:
Chillin'