draven_ftw
posted a BLOG item
18 days ago
Honestly, there is no meaning behind that title and I thought it would be a great title for my final MFC blog, before this URL becomes free to the internet wasteland and turns into some random porn site that would make the most jaded person blush.
Anyways, enough of that and on to the important stuff, when it was announced that MFC would be closing up shop and we would have to say goodbye to a site that we all loved, I did what a lot of us did and check out my very first page. My very first post was 7 years ago, but if I remember correctly I was a member for a few years before that and had to message Joblo himself to reactivate my page. That turned out to be one of the smartest moves I have ever made, since this site was my true online home and helped me in many aspects of my creative life. That takes us back to my start in MFC.
When I first started actively posting and interacting with the community, I was a social media wall flower and I didn't even really know my place in the world of movie fandom. This changed slowly, but with a great impact thanks to everyone that I have crossed paths with on this site. As I started to open up with my creativity, an idea sparked in my mind and that birthed a project that I don't see ever being out of my life, that project being Nowhere California.
During my trip back through my MFC posts, I realized two things and the first thing was that I've been begging the movie gods to have The Crow screened on the big screen again (happily that recently happened..)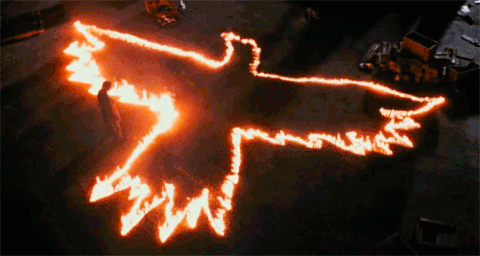 The second things MFC was sort of a testing ground for Nowhere California. I originally threw out the idea of the podcast on MFC, before I took it anywhere else. It might have been a random question here and there, but I took everyone's input very important. Also, that opened me to come to this community and get your thoughts on certain topics that I would take to the microphone.
Now, as much as you guys helped me creatively, you guys helped me so much in the emotional level. Since day one, the members of this site seem to be very open about their difficulties with certain emotional issues and I can honestly say that helped me to realize what was going on for myself (I recently past my first year of being in therapy) Also, this site was constantly a safe place just to go and geek out or simply just scroll through everyone's post and stay silent. That escape has been very important for me and much needed throughout the ups and downs of this past year (Can you believe it hasn't been a full year since my tire got stolen, yes that is a minor low, but damn it felt forever ago)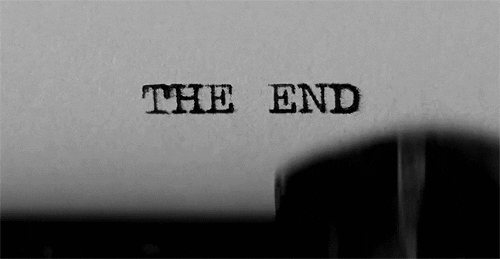 I guess it time to put a wrap on this final blog, but there is a few more things I have to get out. First and foremost, THANK YOU JOBLO! This has been an awesome corner of the internet and I will continue to dive into the main site everyday. As much as MFC helped with the creation of Nowhere, it was the main site that kept my passion for movies lit. Second, I can't wait to see what we can pull off in the Facebook group. We did so much here and I plan on rebooting my old Then & Now blogs for the Nowhere California website. Also, I still have the goal of spinning some of my old ABC's of MFC into actually scripts and hopefully movies. Everyone that reads this, thank you for a great experience that was MFC and I hope some of the old members will return on the facebook group.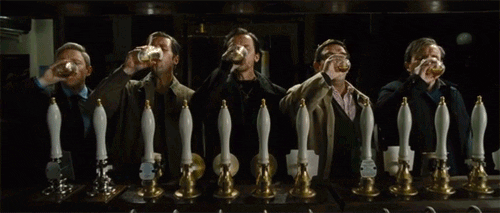 Finally and I guess this will let me use the title of this blog.
SO LONG AND THANKS FOR ALL THE FISH..
Mood:
Sad