draven_ftw
posted a BLOG item
3 days ago
This morning I worked 4am to 1245. It's been a long day, but now it is time to blow off some steam by sharing some of my Geek clothing. Enjoy.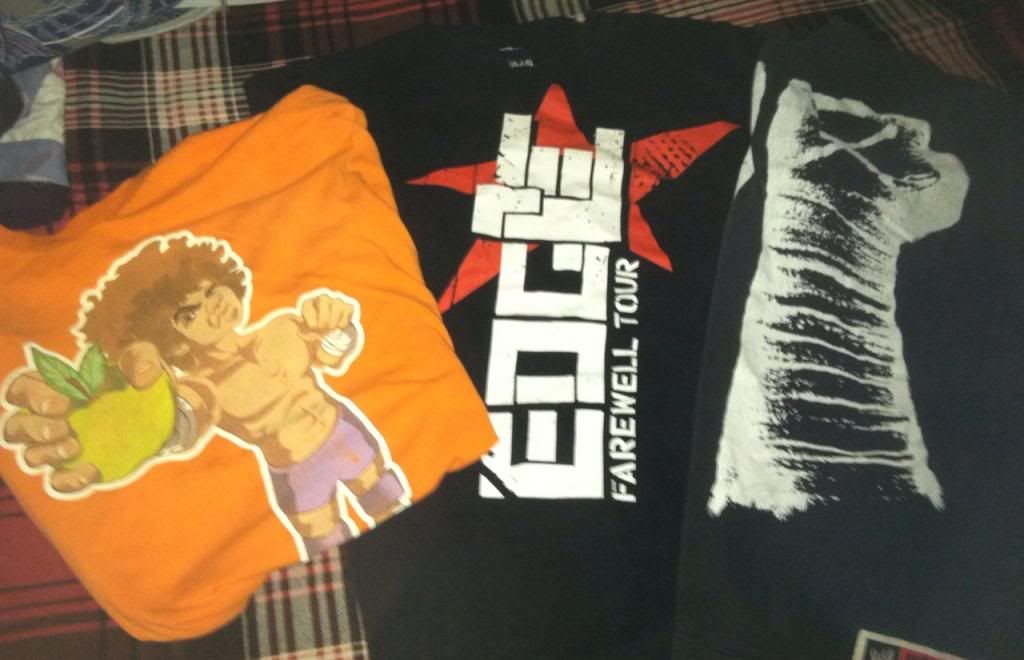 The 1st pic a random grab of the wrestling shirts I own. From Left to Right Carlito(great reaction when people read EAT SPIT on the back of the shirt) Next is the Edge retirement shirt (as soon as it was available I bought it, been a fan of Edge since day one) and last an early CM Punk shirt (that is my go to day off and serious need to wash clothes shirt)

You can see what these two are. I won the Lords of Salem shirt at the Days of the Dead Convention and then you have a little Jay and Bob.

I've gotten a lot of great reactions to these shirts.

2 of my favorite shirts

My argyle Space Invaders hoodie and my mooby's FUN-ployee shirt.
Mood:
Chillin'